Center of Simulation Medicine and Innovative Technologies
(COSMIT)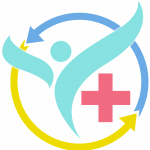 58002, Chernivtsi, Ruska Street, 87 (4th and 5th floors),
http://cosmit.bsmu.edu.ua/
cosmit@bsmu.edu.ua;
Bukovinian State Medical University focuses special attention on the use of medical simulations during training of the future physicians. Recently the University has created a Center of Simulation Medicine and Innovative Technologies (COSMIT), which gives our students an opportunity to develop practical skills of healthcare delivery, ensuring maximum safety for both patients and healthcare staff.
The Center of Medical Simulation includes medical simulation rooms (therapeutic room, surgical room, delivery room, gynecological room, paediatric room, intensive care room, disaster medicine room, and medical procedures room), phantom classrooms, computer classroom, and also debriefing rooms.
The center is equipped with high-technology simulation equipment, including robotic patients. At this center students have an opportunity to hone their skills under close-to-real controlled conditions and work with simulated patients when studying internal medicine, surgery, paediatrics, obstetrics and gynecology, anesthesiology and resuscitation medicine, emergency and disaster medicine, first aid, etc. The honing of practical skills is carried out in specialized simulation rooms with a semi-transparent partition wall, using a simulator control panel and video recording of students' actions. Afterwards the teacher and students go to the debriefing room, where they review and analyze the video recordings of the team's actions when " working the case ", paying attention not only to the medical techniques execution, but also to communication and interaction among team members, the decision-making process, leadership role, tasks division, inclusion of all team members, etc.
Standardized patients are also involved for training of the future physicians, which enables to simulate a close-to-real clinical situation and create direct contact and communication of students with real "patients".