World is going to change. Modern innovative educational technologies provide a great opportunity to continue curriculum in spite of unpredictable international events.
Therefore, a teacher-student collaboration via internet aimed the same result – improve present knowledge and gaining of new important knowledge with formation of clinical thinking towards differential diagnostics between infectious diseases with similar syndromes resembling malaria, for instance.
Practical on-line session with foreign students in form of Hangouts Meeting by means of Google support could really become quite nice alternative to traditional practical class, especially in conditions of national quarantine.
Usually, such session of distant learning is starting up from brief introduction about current disease situation worldwide by means of official evidence-based sources like WHO.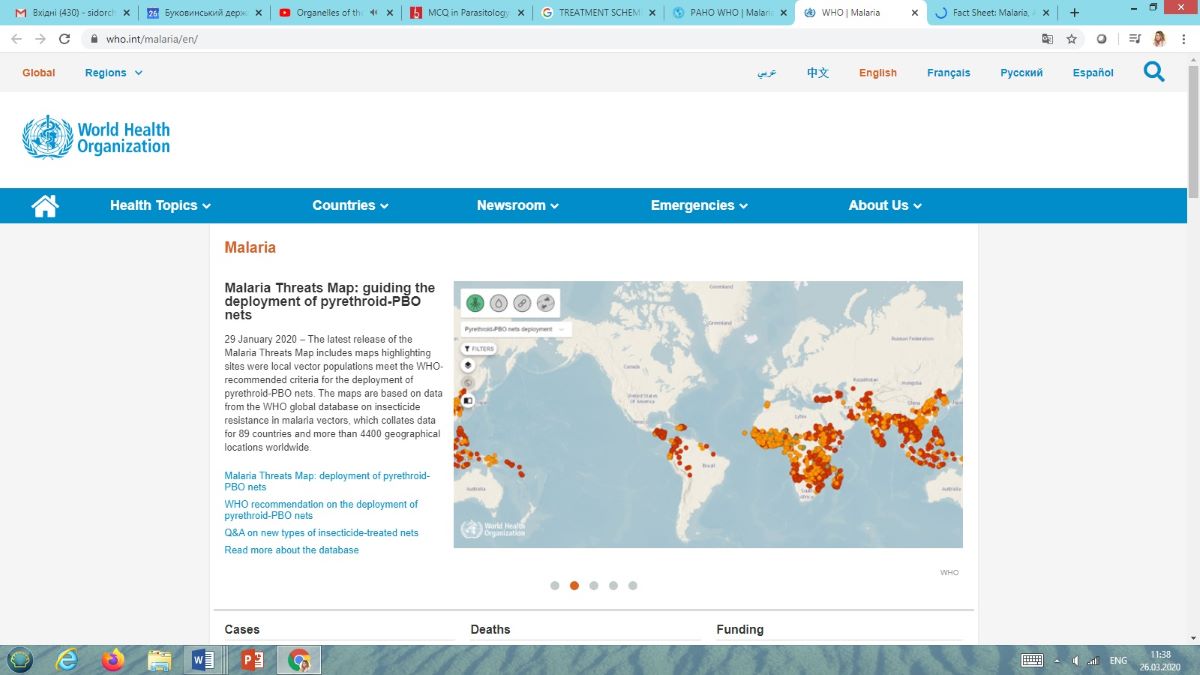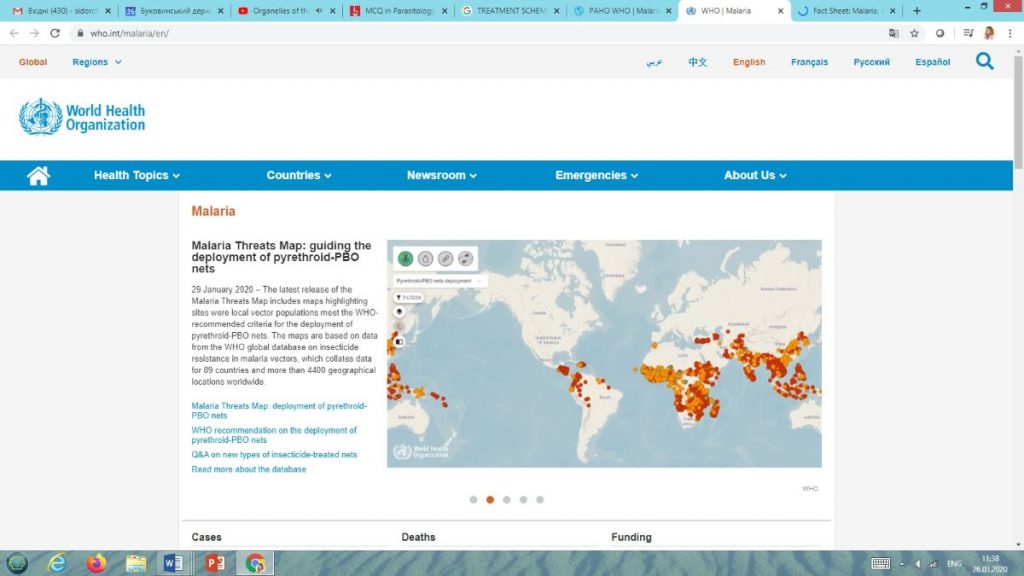 No one student is ignoring and/or boring without ridiculous question:
Thinking-out-of-the-box and brainstorm session made discussion smarter and memorable!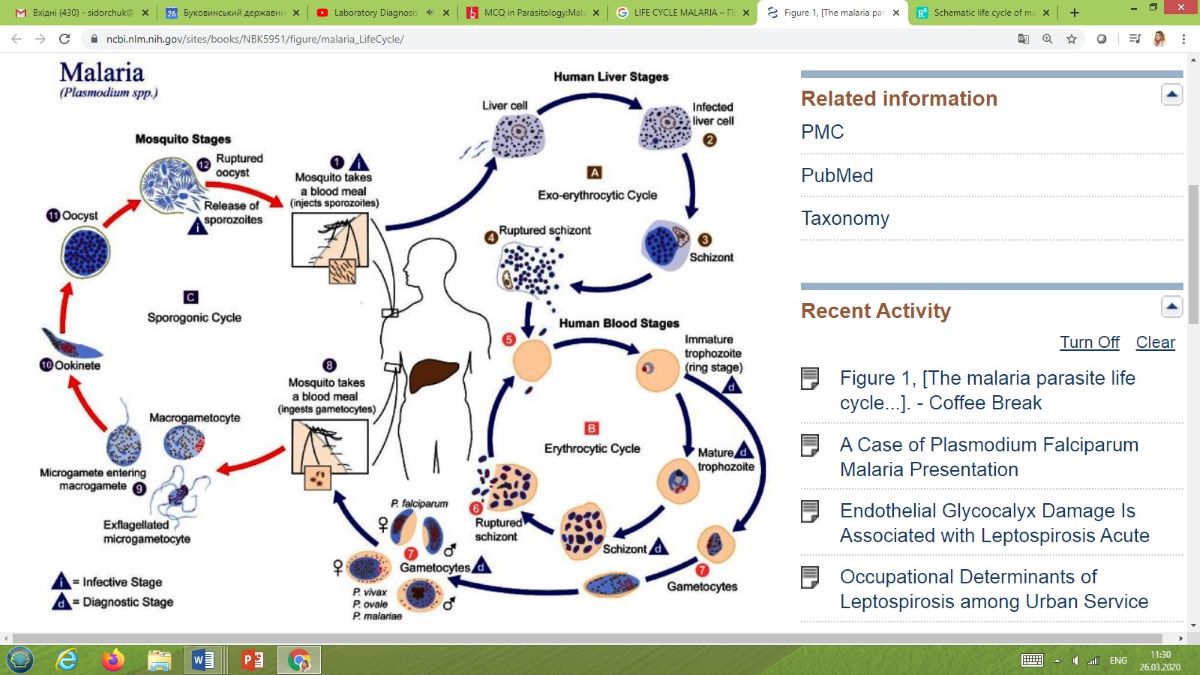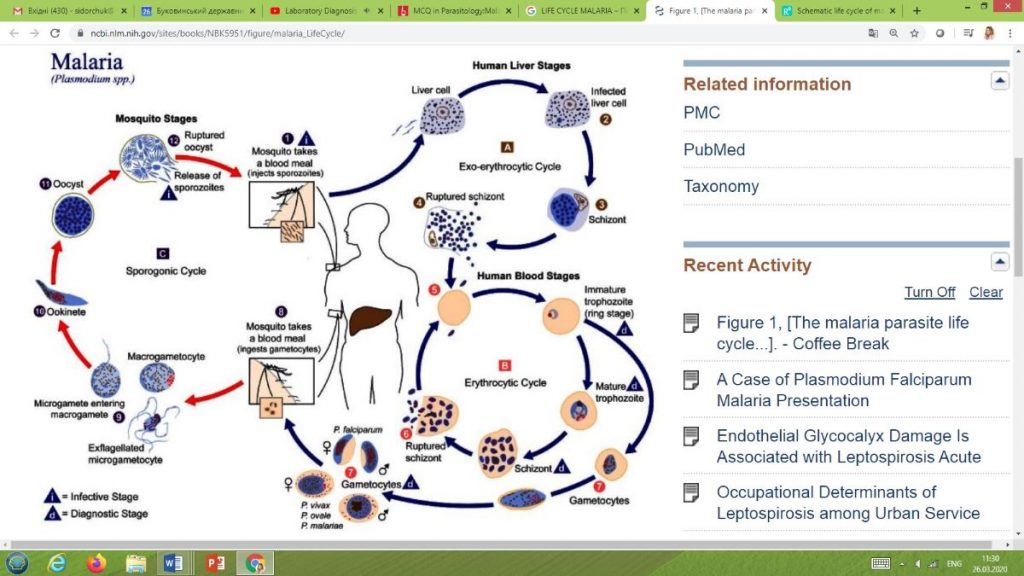 Distant learning is realizing by means of access to teachers' personal account of NCBI scientific papers with free access to fantastic imaged life cycle of Plasmodium parasite in insect and human hosts.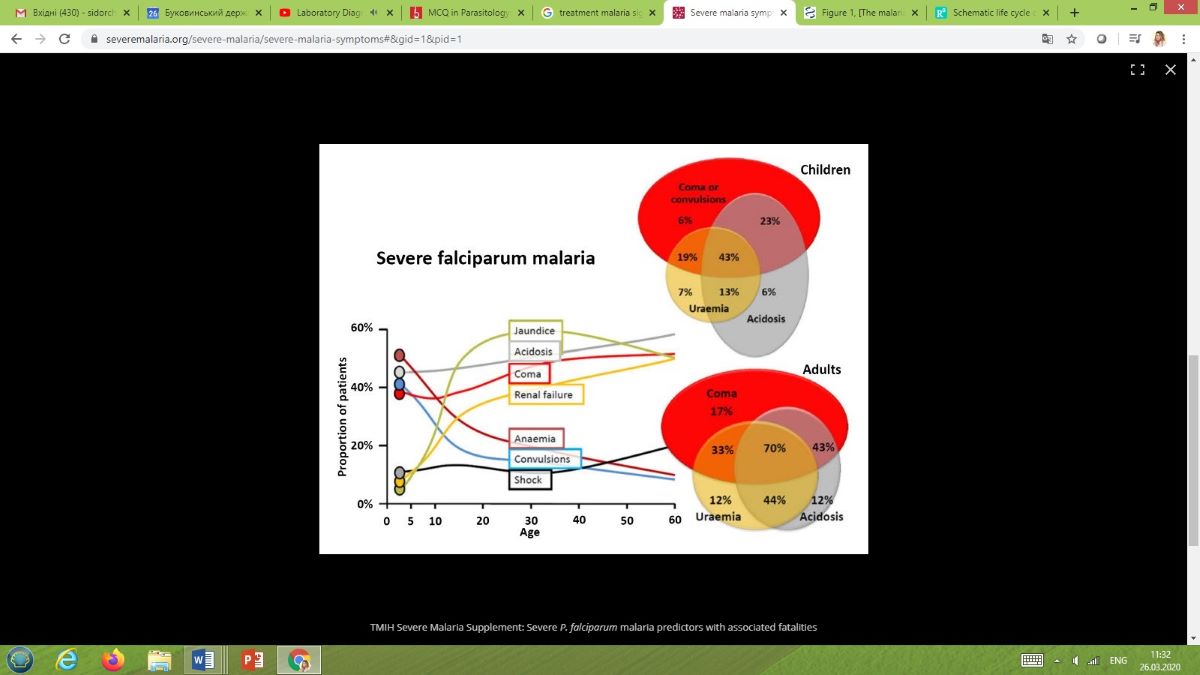 Pathophysiologic disorders in case of infectious disease constantly lead to specific clinical presentation, and students easily accept schematic information/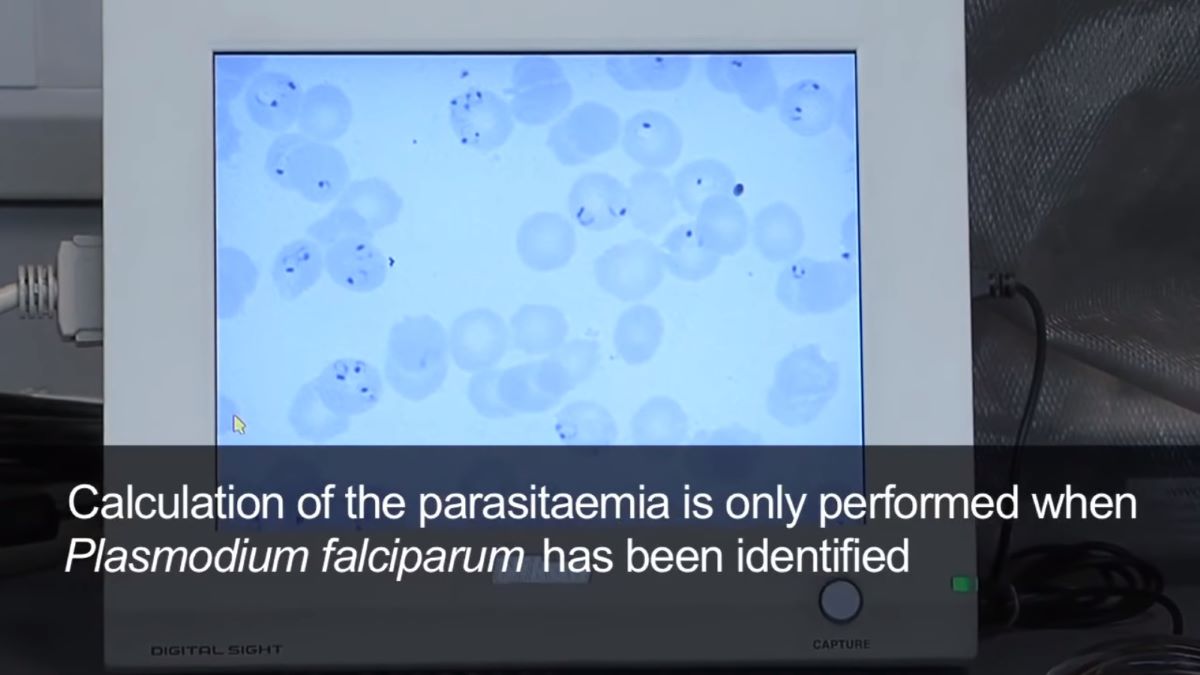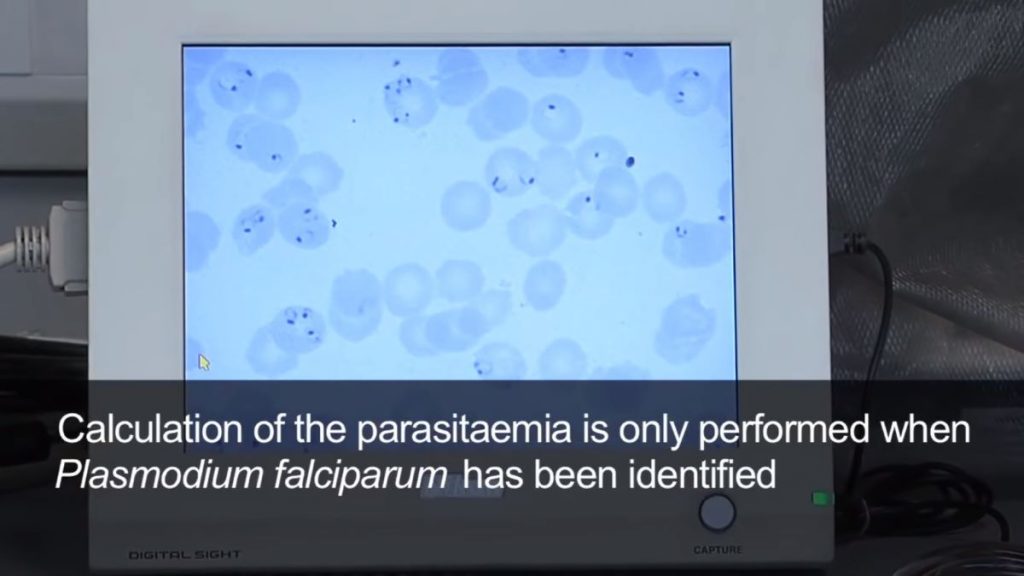 Visualization of the newest and gold standard methods of laboratory confirmation of malaria diagnosis by means of access to tutorial video/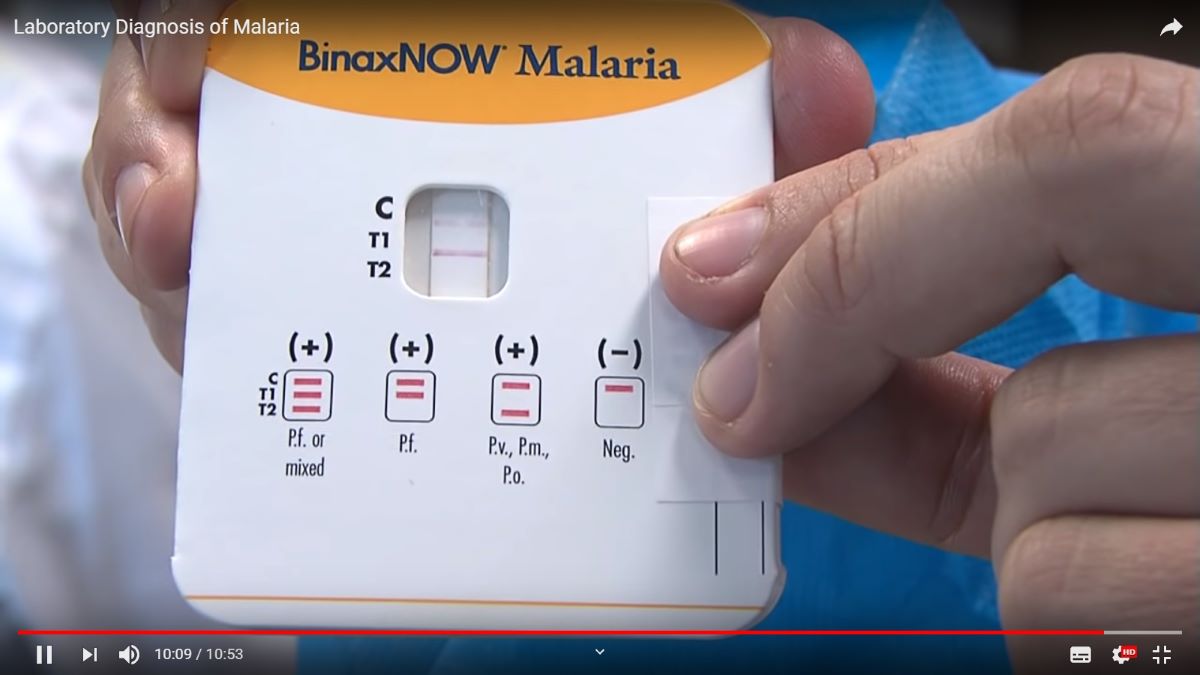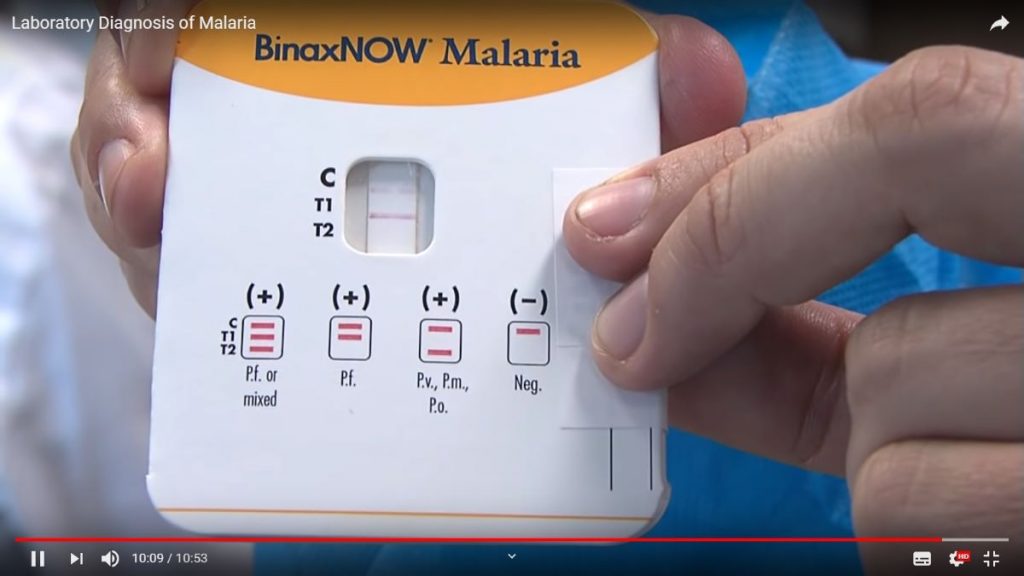 Final conclusive part of session includes knowledge level assessment as MCQs and chatting with students for explanation of crucial importance questions about clinical topic and we are looking forward for impressive news in malaria vaccines implementation soon!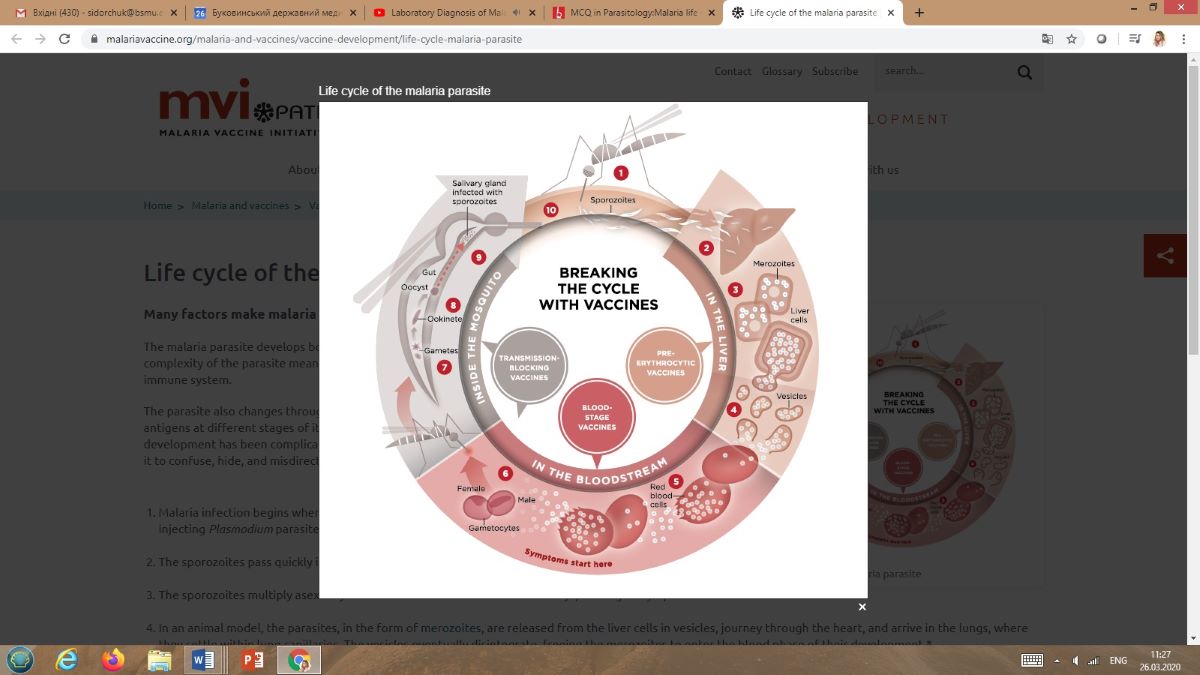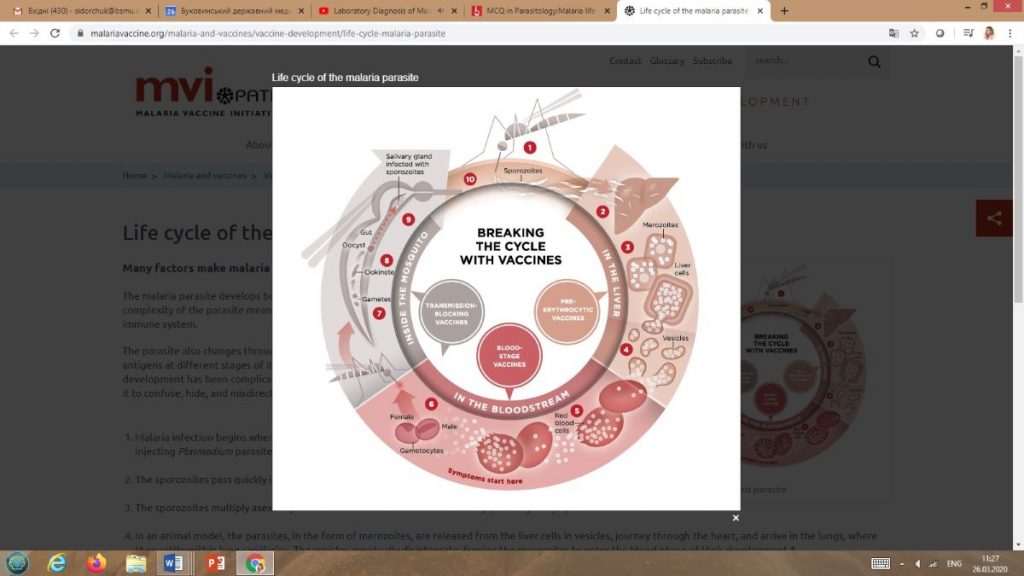 Associate professor of Internal Medicine and Infectious Diseases Department Dr. Aniuta Sydorchuk, MD, PhD